Programming and management kit for selectors and controllers with electronic keys
The kit includes the software for programming selectors and stand-alone controllers, in addition to the USB device for reading touch memory and contactless 125 KHz RFID electronic keys. The USB device is used to read the unique numeric code of each electronic key and transfer it into the software.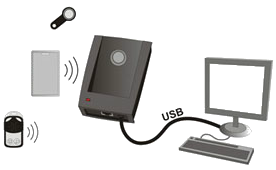 With the software you create and organize key archives, within which for each key there is a description field to add a name or an identifier. Desktop management is essential to be able to later suspend or delete keys without having them physically. The operation ends by transferring, with the appropriate data transmission cable, the key file on the selector or on the stand-alone controller.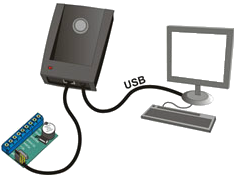 KITPC is also compatible with products that require GUARDSAAS cloud software, using the USB device to transfer within the cloud the numeric code of an electronic key.
IMMEDIATE AVAILABILITY
SSHIPPING BY EXPRESS COURIER