C-CODE-MF is a PIN code pad 12 – 24 V DC with built-in 13,56 MHz RFID antenna for the activation of elevator button panels with 4 digit PIN codes and electronic keys.
The backlit PIN code pad manages up to 2,000 codes or electronic keys and it has a single relay output settable from 1 to 99 seconds.
The setup, the addition and the removal of the PIN codes and electronic keys is carried out with the MASTER CODE, performing simple operations directly on the PIN code pad.
C-CODE-MF is made of metal and has a IP68 protection rating.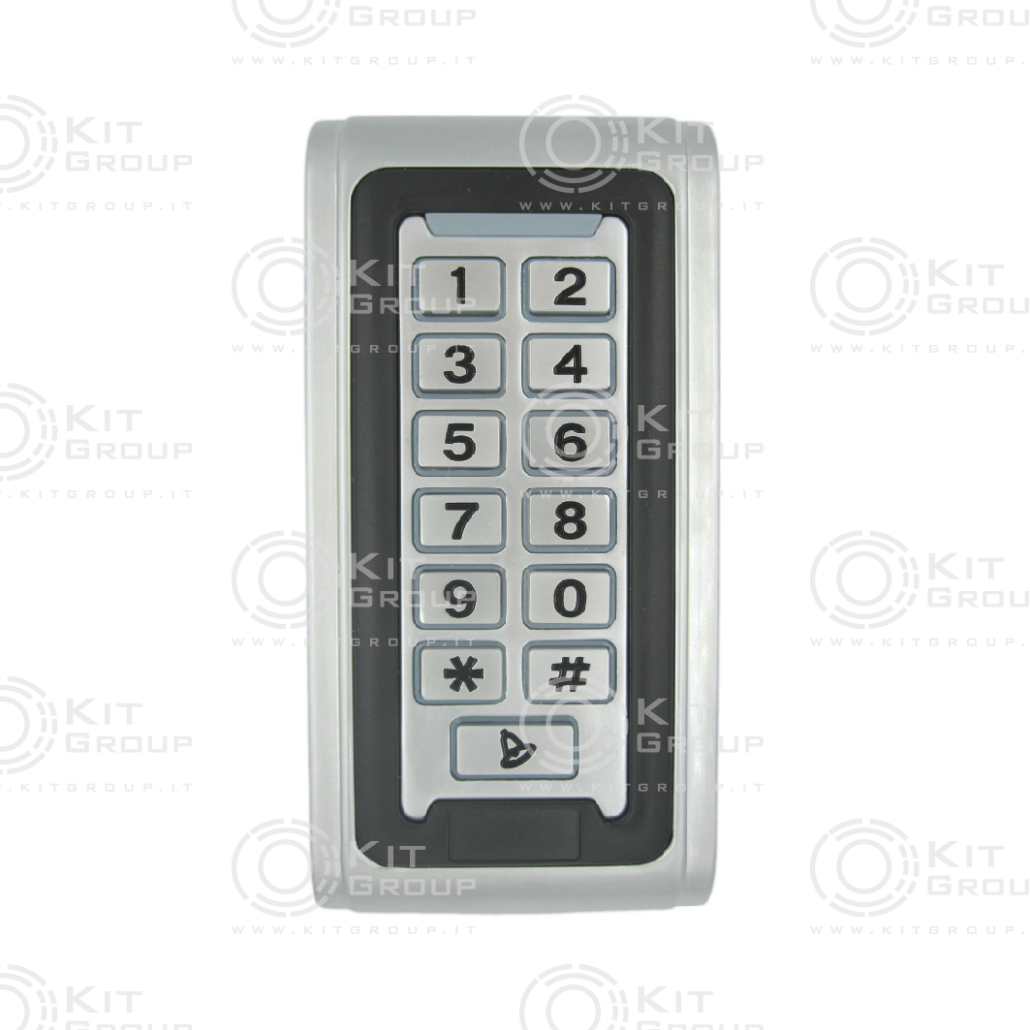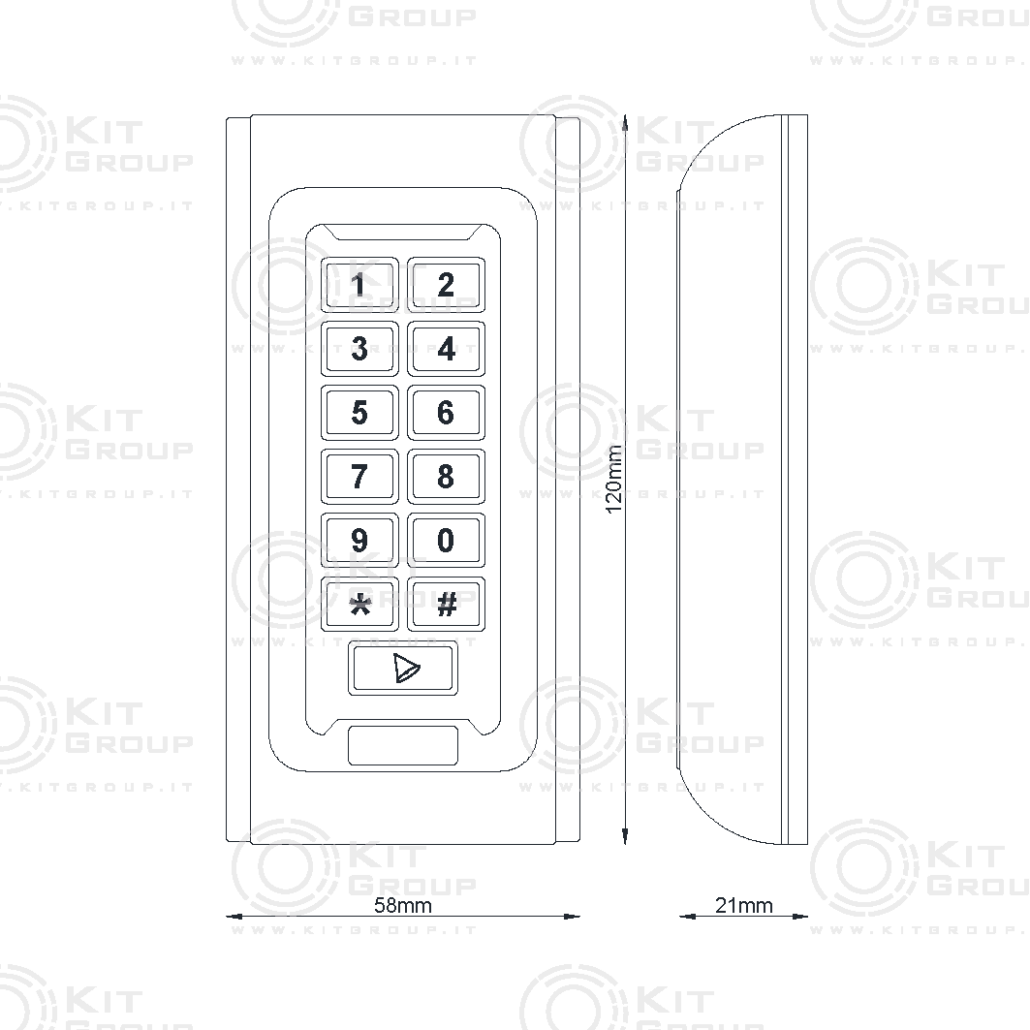 Power supply: 12 / 24 V DC
Power consumption: 60 mA
Monostable relay output: settable from 1 to 99 sec
Data output: Wiegand 26 bit Wiegand 26 bit
PIN codes / Electronic keys: max 2.000
Type of electronic key: 13,56 MHz Mifare RFID
Electronic key reading distance: 20 / 40 mm
Distance from controller (connected as slave reader): max 100 m
Operating temperature: da -45° a +60° C
Material: Metal
Protection rating:  IP68
Reader dimensions: 120 x 58 x 21 mm
Weight: 0,43 kg
Coming soon